It's either feast or famine when it comes to news of contemode, capsule or Yasutaka Nakata activity, and it appears that we are lucky to be entering into a feast phase once again.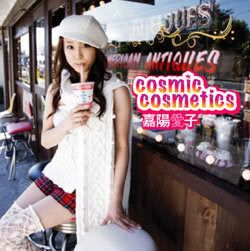 Nakata has written a new single for Avex Trax singer Aiko Kayo entitled
Cosmic Cosmetics
. Is Nakata moving up in the world, being commissioned by a big name like Avex?

Another seemingly random female diva Nakata has written a song for, SARINA. It's the song
Cyber Girl
which appears on her album
Violin Diva -Second Set-
. Violin music? With Nakata synth? I'm curious.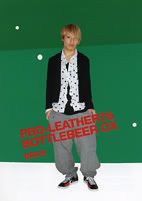 In other news, Nakata recently modeled for a
CONVERSE
catalogue, which can be seen above (sorry about the small size). I still don't know about that flat blonde hair. Doesn't suit him XD
If anyone comes across the mp3s of these recent and random Nakata productions, please tell the others or post them here...it feels like I'm missing out on Nakatage lately...(other than
marino
which found thanks to soundboz).
So this is what will help keep us motivated until contemode FINALLY updates it site with the
Starry Sky
sound samples and, ultimately, news of the 8th album. Stay tuned.